wedding breakfast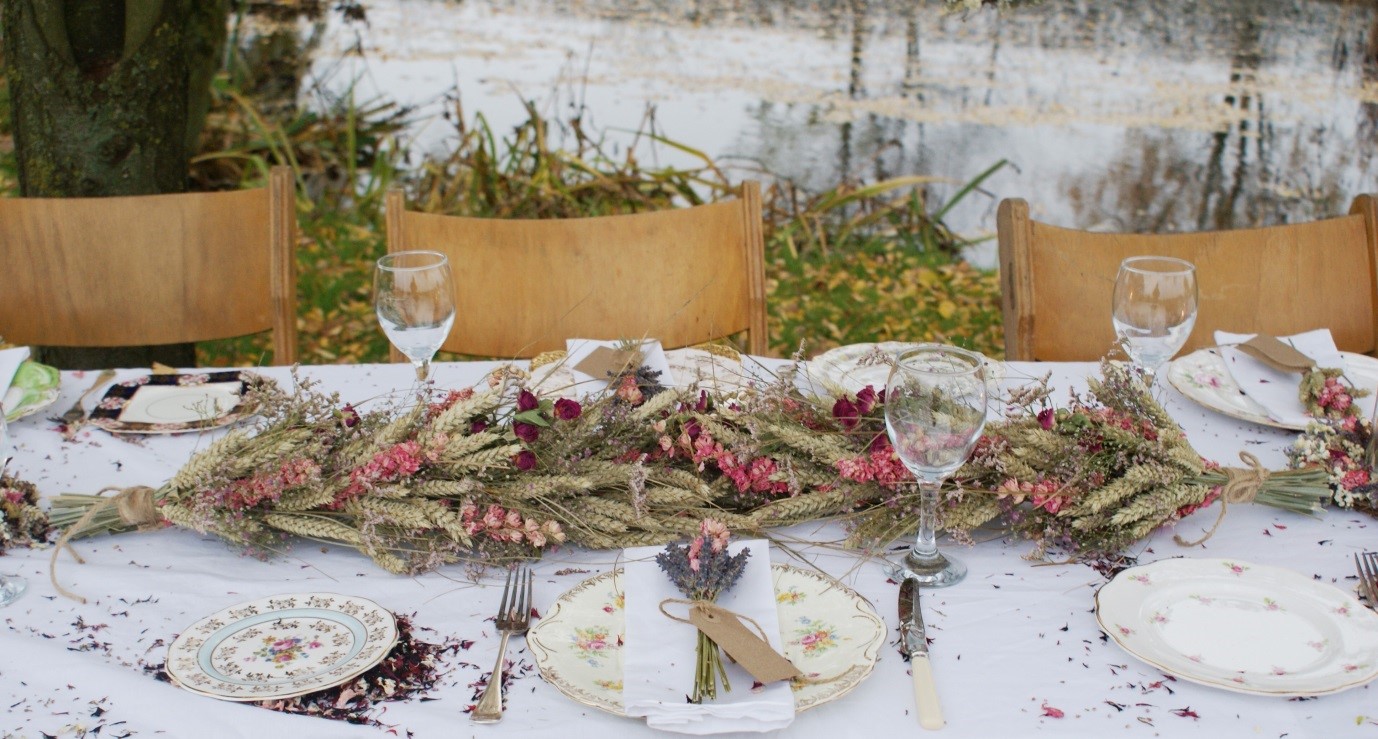 Here you will find a collection of photos from an autumn photo shoot that we did around our farm overlooking one of our ponds, which we hope will give you some ideas for your wedding.
All the flowers used are available to buy from our online shop, where we really wanted to show how versatile dried flowers can be and how the different collections and styles can be used to create a very personal look to your big day.
Using dried flowers takes the stress out of the planning and setting up, where they are delivered approx. 4 weeks before the big day. They are great for using as gifts at the end of the day to say thank you and as keep sakes.
We have split the two sections into Top Table and Guest Tables.