wedding breakfast top table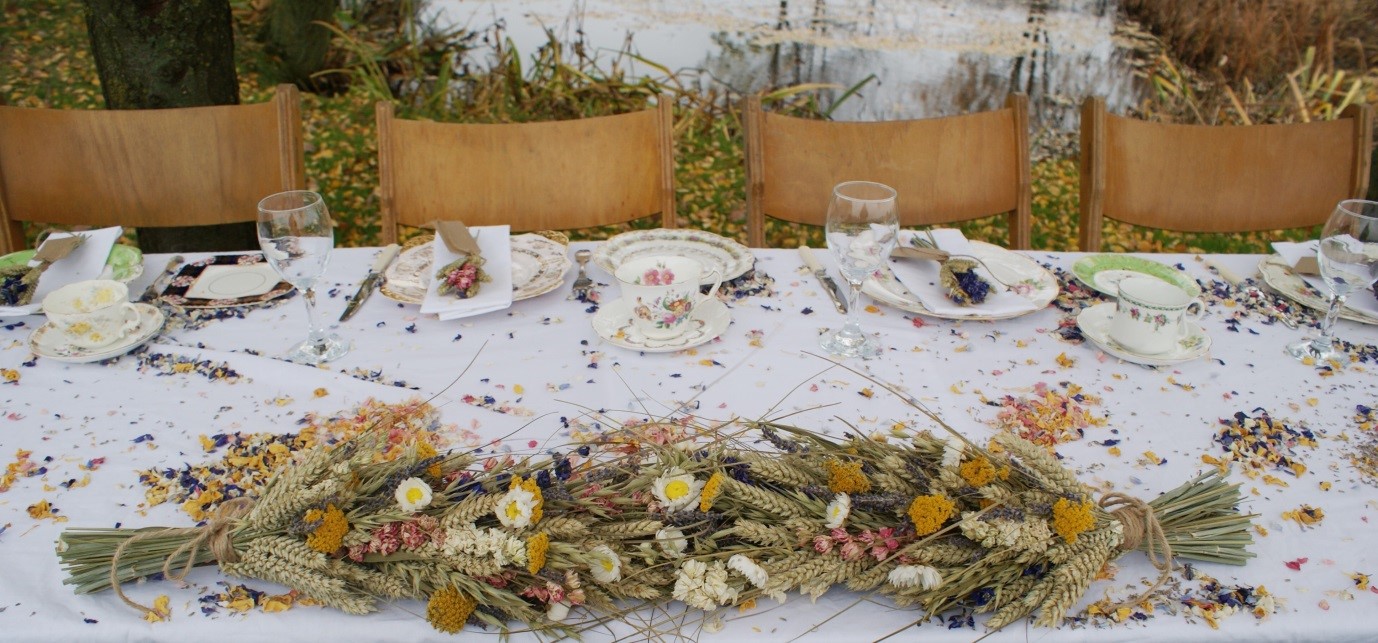 In the photos you will see how we have used our 3 foot garlands at the edge of the top table which are a lovely size to sit in front of the happy couple, not too high and not too wide.
The garlands can also be combined with other flower designs such as our small and medium size jar posies, small round wreaths with candles and mixed with other collections to create a more natural, relaxed style of decorating.
In some of the photo's we have replaced the garland with our willow basket, which works well as part of a set of three or by itself with just petals or with some of jar posies.
We have used petals to compliment the collections sprinkled along the tables and the use of napkin posies means the whole table has a more cohesive look with flowers not just on the edge of the table.
The napkin posies fulfil three jobs, firstly decorating the table, secondly as a favour and finally as a name place setting we supply them, with brown tags.
If there is a wall behind the top table then hanging wreaths and heart of various sizes and shapes work well. They can also be pinned to the top table tablecloth to hang down either just in the middle or along whole edge of the table.